Web Counters
Website Visitors
Since
July 8, 2013

Visitors Today
May 03, 2016

Welcome to the Official Website for the Avondale Fire Company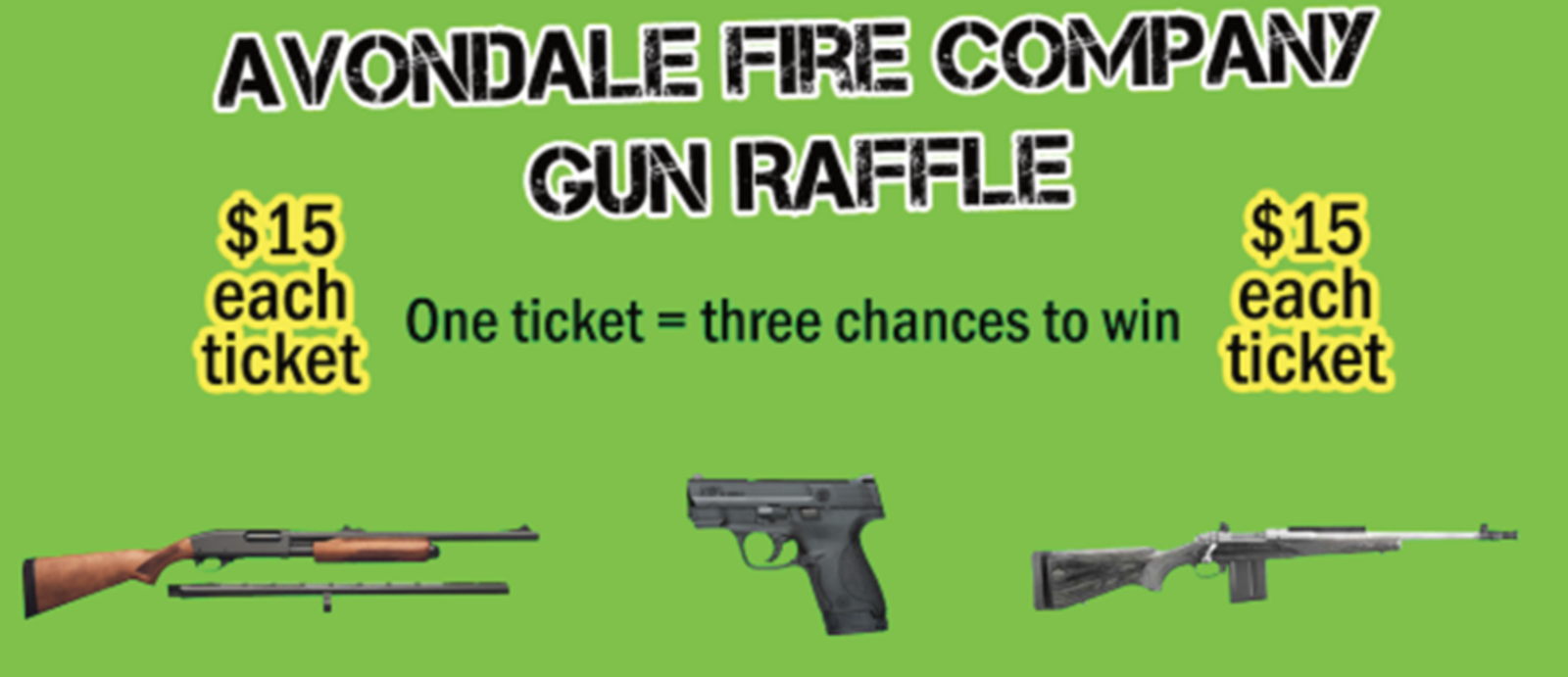 Firefighter Darone during rescue training.

Passing of Life Member Elwood "Tony" Darone

Assistant Chief Steve Cole Jr., April 27

It is with deep regret, the Avondale Fire Company announces the passing of Life Member Elwood "Tony" Darone on Wednesday April 26, 2016 at the age of 67.

Tony was an active life member where he held the positions of Trustee and Hoseman during his years of service.

Tony was a member of the Po-Mar-Lin Fire Company and Unionville Ambulance.

Tony was also a full-time night watchman at Kendal-Crosslands ... (Full Story & Photos)

Hay Bale Fire

Junior Firefighter Brandon Cole, April 25

On April 25, 2016, the Avondale Fire Company was dispatched at 1539 hours for hay bales in the 700 block of Penn Green Road. Chief 23 made the response and was advised that Chester County Fire Board had received multiple reports of hay bales on fire. Lieutenant 23A arrived finding multiple bales on fire with multiple exposed bales. With this report, Chief 23 added an engine from Hockessin Fire Company ... (Full Story & Photos)

AFC Firearms Raffle

Avondale Fire Company, April 13

The Avondale Fire Company would like to remind everyone that there is still time to purchase a chance for our firearm raffle. Tickets are $15 and can be purchased at the firehouse. Drawing will be held on June 14th at our company meeting. Winners will be notified the next day. Each ticket provides 3 chances at 3 different guns. Once the winners have been picked, their names will be provided to ... (Full Story & Photos)

Two calls for Avondale

Junior Firefighter Brandon Cole, April 09

The Avondale Fire Company was dispatched at 0648 hours for an odor investigation inside The Giant Food Store. Assistant 23 (Cole) went responding with reports of an electrical burning odor in the front offices. Assistant 23 arrived at 0652 hours with nothing showing from the exterior of all sides but a strong burning odor in the offices. The Giant Command was established and an Engine and Tower from ... (Full Story & Photos)



Engine 23-1 staging in front of the Giant.


First family picture

It's a Girl!!

Avondale Fire Company, April 09

On April 9th, 2016 at 0137 hours our 1st Lieutenant David Ianni and his wife Caitlin Ianni welcomed their first child into the world. Emma Grace was 4 lbs 4.2 oz and 16 ¾" long. Mother and baby are doing well.

Congratulations to the Ianni family from the members and officers of the Avondale Fire Company!
... (Full Story & Photos)

Your feedback is important to us! Feel free to sign the guestbook.
Live Chester County Scanner Feed
2016 Incidents
Fire
EMS
Jan
51
117
Feb
40
106
Mar
40
91
Apr
May
Jun
Jul
Aug
Sep
Oct
Nov
Dec
Total
131
314
Past Incidents
Fire
EMS
2015
492
1183
2014
498
1338
2013
502
1304
2012
485
1381
2011
481
1331
2010
540
1329
2009
489
1301
2008
491
1302