Welcome to the Official Website for the
Avondale Fire Company
The Avondale Fire Company is a predominantly volunteer organization. We proudly provide fire and EMS services to the residents and businesses of Avondale Borough as well as New Garden, London Britain, Franklin, and West Marlborough Townships.

Our volunteers rely heavily on donations to supplement financial obligations for purchases of a variety of needs including firefighters' gear and equipment, training, new fire apparatus, and maintenance of the firehouse.

Please contribute and help us protect our community.
Donate to us by PayPal or credit/debit card by pressing the "Donate" button below.
Donate to @AvondaleFireCo in the Venmo app or scan the QR code below.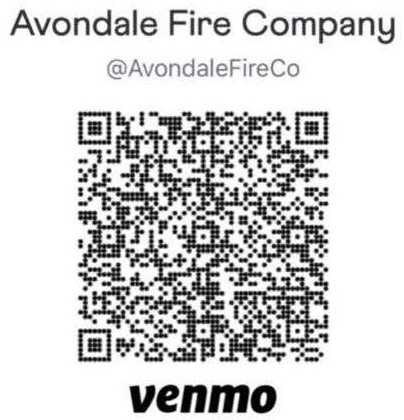 Chester County COVID-19 Information
A Change in Santa's Schedule

Avondale Fire Company, November 30

Santa has had to change his schedule for his visit to our area on Saturday, 12/4. He originally planned to visit neighborhoods on the northern side of Route 41 on Saturday, but he will now be splitting that schedule between Wednesday evening, 12/1, and later on Saturday afternoon.

Santa will begin his tour of the northern side of Route 41 at 5:00pm on Wednesday, 12/1, and will head in for the night ... (Full Story & Photos)

Funeral Services for Wilson Lysle

Avondale Fire Company, November 29

All are invited to visit with Wilson's family from 11:00 to noon on Saturday, December 4th, 2021, at the Avondale Presbyterian Church, 420 Pennsylvania Avenue, Avondale, PA 19311. A memorial service will follow at noon. Interment will be private.

To read Wilson's online tribute and share a memory with the Lysle family, please visit the link below.

In lieu of flowers, contributions can be made ... (Full Story & Photos)


Avondale Fire Company Mourns the Loss of Wilson Lysle

Avondale Fire Company, November 27

It is with deep regret that Avondale Fire Company announces the passing of Life Member, Wilson Lysle. Wilson was 84. Wilson joined Avondale Fire Company in 1992. Through the years, Wilson served as a Fire Police Officer, Fire Police Lieutenant, Trustee, and member on the Board of Directors. Our thoughts and prayers are with the Lysle family.

Funeral arrangements will be announced as they become available.

Photo: ... (Full Story & Photos)


Accident with Entrapment

Lieutenant Brandon Cole, November 23

The Avondale Fire Company was alerted for an auto accident at the intersection of Cypress Street and Scarlett Road. Deputy, Lieutenant and Rescue 23 responded immediately due to the in-house duty crew. Deputy and Lieutenant 23 arrived and found one vehicle into the light pole with one trapped in the vehicle. With the notes, Rescue 24 was also staffed and responded to assist. Rescues 23 and 24 arrived ... (Full Story & Photos)



Crews removed the driver side door


AFC runs Multiple Calls

Firefighter Joey D'Ambrosio, November 16

Avondale crews had a busy day Tuesday, November 16th by responding to a total of 6 calls while also attending an event. The volunteers' day began at 8:00AM when Traffic 23 attended funeral services and escorted John W. Ryan of Chester Heights, a former firefighter and retired Detective with the Delaware County District Attorney's Office.

As crews were returning from the funeral, Avondale Fire Company ... (Full Story & Photos)

Your feedback is important to us! Feel free to sign the guestbook.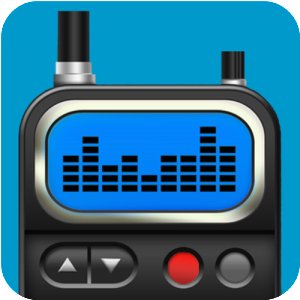 Live Chester County Scanner Feed