Welcome to the Official Website for the
Avondale Fire Company
The Avondale Fire Company is a predominantly volunteer organization. We proudly provide fire and EMS services to the residents and businesses of Avondale Borough as well as New Garden, London Britain, Franklin, and West Marlborough Townships.

Our volunteers rely heavily on donations to supplement financial obligations for purchases of a variety of needs including firefighters' gear and equipment, training, new fire apparatus, and maintenance of the firehouse.

Please contribute and help us protect our community.
Donate to us by PayPal or credit/debit card by pressing the "Donate" button below.
Donate to @AvondaleFireCo in the Venmo app or scan the QR code below.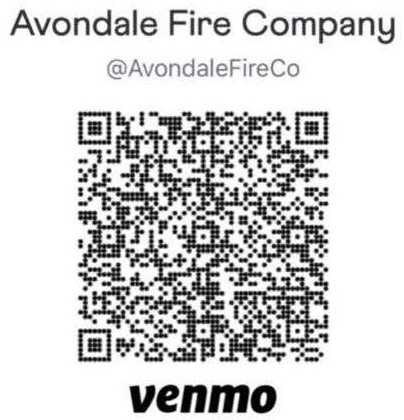 Chester County COVID-19 Information
Vehicle Into a Field

Fire Police T.J. Male, September 11

At 5:12am on Saturday, September 11th, the Avondale Fire Company along with Medic 94 was dispatched for a one-vehicle automobile accident in the 1500 block of Newark Road in West Marlborough Township. It was reported that the vehicle was into a corn field off the roadway and was possibly on fire.

Kennett Fire Company's Chief 24 happened to be in the area when the call was dispatched and was the first ... (Full Story & Photos)



The front of a Chevy Tahoe hanging off the bank.


National Night Out

Avondale Fire Company , August 02

The Southern Chester County Regional Police Department and Avondale Fire Company would like to invite you to come out for our annual National Night Out Event on Tuesday, August 3rd from 6:00 p.m. until 8:00 p.m.

National Night Out is an annual community-building campaign that promotes police-community partnerships and neighborhood camaraderie to make our neighborhoods safer, and more caring places ... (Full Story)




Hay Bale Fire Assist to WGFC

Lieutenant Brandon Cole, July 28

The Avondale Fire Company was dispatched to assist the West Grove Fire Company on a reported hay bale fire at 0345 hours. Engine23-2 and Tanker 23 responded to assist. Once crews arrived onscene they assisted with manpower on handlines and spreading the piles apart. Engine 23-2 and Tanker 23 also shuttled multiple gallons of water to assist in extinguishing this fire.

Crews operated on this fire ... (Full Story & Photos)



Crews work on extinguishing the haybales



Avondale Crews standby

Assist Kennett on Apartment Fire

Lieutenant Brandon Cole, July 18

The Avondale Fire Company was dispatched to assist the Kennett Fire Company on an apartment fire in the 100 block of S. Union Street in Kennett Square Borough. Engine 23-2 responded with 6 personnel and arrived as the 4th due engine assignment. Engine 23-1 arrived as the 5th due engine. After further investigation, it was determined that the kitchen fire had been extinguished by the crews who first ... (Full Story & Photos)

AFC Extends Their Thanks.

AFC Officers and Members, July 14

Tonight, Avondale volunteers attended their weekly training night learning about forcible entry. Volunteers decided to end training night with a sweet treat from Rita's Italian Ice. The members of the Avondale Fire Company would like to express our greatest thank you to the kind customer who generously bought our dessert. We appreciate you!... (Full Story & Photos)

Your feedback is important to us! Feel free to sign the guestbook.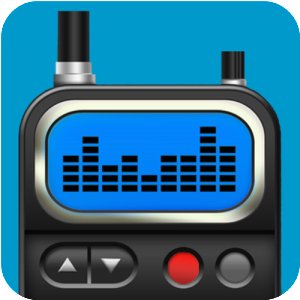 Live Chester County Scanner Feed