Welcome to the Official Website for the
Avondale Fire Company
The Avondale Fire Company is a predominantly volunteer organization. We proudly provide fire and EMS services to the residents and businesses of Avondale Borough as well as New Garden, London Britain, Franklin, and West Marlborough Townships.

Our volunteers rely heavily on donations to supplement financial obligations for purchases of a variety of needs including firefighters' gear and equipment, training, new fire apparatus, and maintenance of the firehouse.

Please contribute and help us protect our community.
Donate to us by PayPal or credit/debit card by pressing the "Donate" button below.
Donate to @AvondaleFireCo in the Venmo app or scan the QR code below.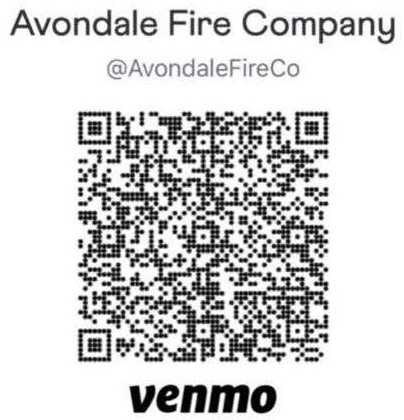 Chester County COVID-19 Information

Arrival of Engine 23-2

Early Morning Vacant Structure Fire

Assistant Hoseman Anton Bilski, May 22

Just after clearing a previous fire alarm in New Garden Township, crews from Avondale were dispatched to assist the West Grove Fire Company on a reported house fire on Good Hope Road in London Britain Township. Newark, Hockessin, and Longwood were also dispatched.

Engine 23-2 arrived as the first-due engine, reporting a vacant structure fully involved on all floors and through the roof. Crews had ... (Full Story & Photos)


Avondale Takes Delivery of a Third Ambulance

Avondale Fire Company , April 24

As of December 31st, 2021 the Jennersville Regional Hospital has closed. This took a huge toll on Avondale Fire Company and surrounding mutual aid departments within the Southern Region. With the assistance of New Garden Township, the Avondale EMS Division took delivery of a 2021 Ford F550 4X4 chassis. This will make the third PL custom ambulance for Avondale. This unit was supported by New Garden ... (Full Story & Photos)



New Garden Township along with Career Captain Nuse President Swift and Career Lieutenant Decker


Busy Easter Sunday

Captain Brandon Cole, April 17

The Avondale Fire Company was alerted to assist Hockessin Fire Company on a reported house fire at 0845 hours on Easter morning. Rescue-Engine 19 arrived with smoke showing. Crews found a working kitchen fire. Engine 23-2 arrived as the third due engine, secured a second water supply and provided manpower to the scene before being released.

At 1312 hours, Avondale was alerted to the Hartefeld Neighborhood ... (Full Story & Photos)


Avondale Travels to West Chester Burn Training Center

Captain Brandon Cole, April 09

On Saturday, April 9th, nineteen members and career staff of the Avondale Fire Company traveled to the West Chester Fire Training Complex on Snyder Avenue. The department was there for their annual burn day practicing skills under live fire conditions. Captain Brandon Cole directed the days efforts and was assisted in keeping the live fires burning by firefighters from Po-Mar-Lin Fire Company. Evolutions ... (Full Story & Photos)

Easter Bunny April 11th

Fire Chief Steve Cole Jr., April 07

Please join our AFC volunteers and The Easter Bunny on Monday, April 11th from 6-8pm for a photo opportunity! Please make sure to bring your own cameras and/or phones.

We know the weather took a toll on tonight's appearance so we want to give another opportunity for everyone!

Location: Avondale Fire Company
23 Firehouse Way, Avondale, PA

Photos are free of charge, however as a predominately ... (Full Story & Photos)

Your feedback is important to us! Feel free to sign the guestbook.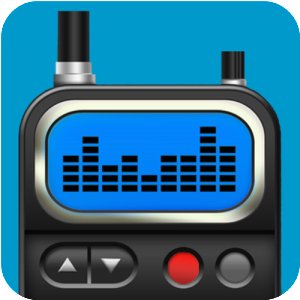 Live Chester County Scanner Feed