Welcome to the Official Website for the
Avondale Fire Company
The Avondale Fire Company is a predominantly volunteer organization. We proudly provide fire and EMS services to the residents and businesses of Avondale Borough as well as New Garden, London Britain, Franklin, and West Marlborough Townships.

Our volunteers rely heavily on donations to supplement financial obligations for purchases of a variety of needs including firefighters' gear and equipment, training, new fire apparatus, and maintenance of the firehouse.

Please contribute and help us protect our community.
Donate to us by PayPal or credit/debit card by pressing the "Donate" button below.
Donate to @AvondaleFireCo in the Venmo app or scan the QR code below.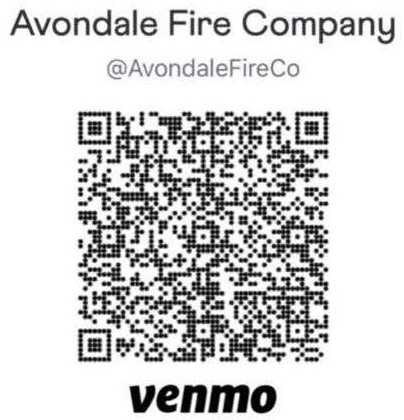 Chester County COVID-19 Information
Officers Attend Step Up and Lead Training

Fire Chief Steve Cole Jr., February 05

On Saturday, February 5th, five AFC Officers left Avondale at 0600 hours and headed for the Twin Valley High School to participate in the Step Up and Lead Leadership Skills training class hosted by the Honey Brook Fire Company.

Once at the high school, AFC's officers were greeted by officers and members from the Honey Brook Fire Company.
AFC's officers also met up with other officers and members ... (Full Story & Photos)



AFC Officer's attend Step Up and Lead Training.



Overhaul of the exterior siding shows very minimal fire damage

New London House Fire

Lieutenant Anton Bilski, February 04

At 1620 hours, the Avondale Fire Company along with West Grove, Cochranville, and Oxford fire companies were dispatched to a reported residential fire in the 200 Block of Lewisville Road in New London Township. A passerby reported flames coming from both the side and rear of the residence.

Engine 23-2 made the response with four personnel with Tanker 23 following behind.

Arriving West Grove units ... (Full Story & Photos)


Reported Entrapment on Newark Road

Lieutenant Anton Bilski, February 03

While the station duty crew was just getting settled into the evening, the company was dispatched for a reported vehicle accident in the 1600 Block of Newark Road in West Marlborough Township. Chief, Deputy, Rescue, Traffic and the Ambulance responded on dispatch. Chester County Fireboard notified crews that the nature of the incident was a sedan versus a farm tractor. While crews were enroute, ... (Full Story & Photos)



The tractor the sedan collided with



Engine 23-2

West Marlborough Garage Fire

Lieutenant Anton Bilski, February 01

Just after 2:00, units from Avondale, Po-Mar-Lin (Unionville), Kennett, Longwood, West Grove, Cochranville and Modena fire companies were dispatched to the 200 block of Wilson Road in West Marlborough Township for a reported garage on fire.

Engine 23-2, Tanker 23 and Traffic 23 made the response.

Chief 25 (McCarthy) went enroute and while enroute reported a header of smoke about two miles out from ... (Full Story & Photos)


Avondale's Training night

Fire Police Sergeant T.J. Male, February 01

For this week's in-house training night, Avondale Fire Company's leadership invited retired police officer Mario Raimato to speak with our volunteers about the legal risks, responsibilities, and obligations of first responders when driving and responding to emergency calls. With the insight gained from his years of experience and his in-depth knowledge of PA traffic laws, Mr. Raimato provided an engaging ... (Full Story & Photos)

Your feedback is important to us! Feel free to sign the guestbook.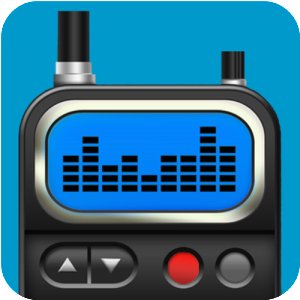 Live Chester County Scanner Feed