Web Counters
Website Visitors
Since
July 8, 2013

Visitors Today
Aug 01, 2021

Welcome to the Official Website for the
Avondale Fire Company
The Avondale Fire Company is a predominantly volunteer organization.
We rely on donations to supplement financial obligations for purchases of a variety of needs including firefighters' gear and equipment, firefighter training, new fire engines and apparatus, and maintenance of the fire station.

Please contribute and help us protect our community.
Donate to us by PayPal or credit card by pressing the "Donate" button below.

Chester County COVID-19 Information
Hay Bale Fire Assist to WGFC

Lieutenant Brandon Cole, July 28

The Avondale Fire Company was dispatched to assist the West Grove Fire Company on a reported hay bale fire at 0345 hours. Engine23-2 and Tanker 23 responded to assist. Once crews arrived onscene they assisted with manpower on handlines and spreading the piles apart. Engine 23-2 and Tanker 23 also shuttled multiple gallons of water to assist in extinguishing this fire.

Crews operated on this fire ... (Full Story & Photos)



Crews work on extinguishing the haybales



Avondale Crews standby

Assist Kennett on Apartment Fire

Lieutenant Brandon Cole, July 18

The Avondale Fire Company was dispatched to assist the Kennett Fire Company on an apartment fire in the 100 block of S. Union Street in Kennett Square Borough. Engine 23-2 responded with 6 personnel and arrived as the 4th due engine assignment. Engine 23-1 arrived as the 5th due engine. After further investigation, it was determined that the kitchen fire had been extinguished by the crews who first ... (Full Story & Photos)

AFC Extends Their Thanks.

AFC Officers and Members, July 14

Tonight, Avondale volunteers attended their weekly training night learning about forcible entry. Volunteers decided to end training night with a sweet treat from Rita's Italian Ice. The members of the Avondale Fire Company would like to express our greatest thank you to the kind customer who generously bought our dessert. We appreciate you!... (Full Story & Photos)


Smoke and fire was seen from miles away.

Avondale Crews Assist Longwood Fire Company on a Working Barn Fire

Lieutenant Brandon Cole, July 05

The Avondale Fire Company was dispatched for an engine to assist the Longwood Fire Company in the 500 Block of McFarlan Road for a reported house fire. Kennett Township Police Department arrived and advised it was not a house but instead a large barn that was on fire. Chief 25 arrived moments after and confirmed a large 2 story barn fully involved. Engine 23-1 arrived (4th due engine) and finished ... (Full Story & Photos)


Class of 2021 Graduates

Firefighter Joey D'Ambrosio, June 10

On Thursday, June 10th, Avondale Fire Company's Engine 23-1 along with Chief 23's Command Vehicle traveled to Wagontown Fire Company to celebrate the graduation of our members from the Octorara Homeland Security & Protective Services Academy.

This year, 5 Avondale Fire Company members attended this program (Ulises Aguilera, Tucker Aliberti, Courtney Bisson, Alivia Tonelli, and Joey Decker), 3 of ... (Full Story & Photos)



Officers and members showed their support to the cadets of the OHPSA program and graduating class of 2021.

Your feedback is important to us! Feel free to sign the guestbook.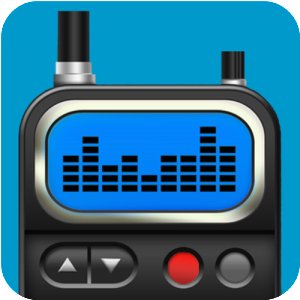 Live Chester County Scanner Feed
2021 Incidents
Fire
EMS
Jan
43
105
Feb
39
108
Mar
33
99
Apr
45
143
May
43
132
Jun
53
112
Jul
Aug
Sep
Oct
Nov
Dec
Total
256
699
2020 Incidents
Fire
EMS
Jan
38
118
Feb
47
125
Mar
27
95
Apr
52
87
May
53
110
Jun
39
108
Jul
49
133
Aug
84
143
Sep
52
128
Oct
50
140
Nov
37
121
Dec
43
138
Total
571
1446
Past Incidents
Fire
EMS
2020
571
1446
2019
525
1393
2018
578
1460
2017
486
1411
2016
470
1277
2015
492
1183
2014
498
1338
2013
502
1304
2012
485
1381
2011
481
1331
2010
540
1329
2009
489
1301
2008
491
1302