Welcome to the Official Website for the
Avondale Fire Company
The Avondale Fire Company is a predominantly volunteer organization. We proudly provide fire and EMS services to the residents and businesses of Avondale Borough as well as New Garden, London Britain, Franklin, and West Marlborough Townships.

Our volunteers rely heavily on donations to supplement financial obligations for purchases of a variety of needs including firefighters' gear and equipment, training, new fire apparatus, and maintenance of the firehouse.

Please contribute and help us protect our community.
Donate to us by PayPal or credit/debit card by pressing the "Donate" button below.
Donate to @AvondaleFireCo in the Venmo app or scan the QR code below.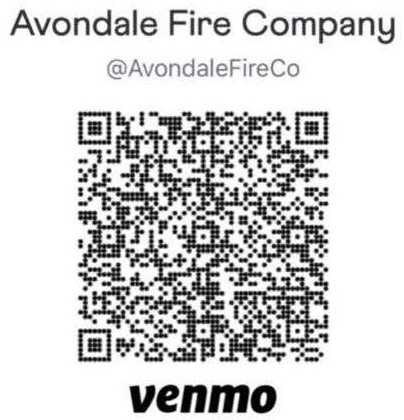 Chester County COVID-19 Information
Awards Received for Life-Saving Actions

Avondale Fire Company, June 16

At our June company meeting, several of our volunteer members and career staff received special recognition awards from Avondale Fire Company and the Chester County EMS Council for their quick response and expert skills that saved the life of a patient in cardiac arrest.

Pictured: Captain Brandon Cole, Fire Chief Steve Cole, Jr., Assistant Fire Chief Charlie Owens, Firefighter Wesley Owen, Hoseman ... (Full Story & Photos)

Busy Memorial Day

Captain Brandon Cole, May 30

Memorial Day started off early as crews were alerted at 0405 hours for a possible haybale fire on Penn Green Road. Assistant 23, Engine 2, Tanker, Engine 1, and Ambulance 1 all made the response. Upon arrival, Assistant 23 found several haybales on fire. Engine 23-2 arrived and had to stand-by while loaders began moving the exposed hay due to the lack of area for our company to work. After some ... (Full Story & Photos)

Fire to Burn for an Extended Period

Avondale Fire Company, May 30

Around 4:00am today, hay bales caught fire at a business in the 700 block of Penn Green Road in New Garden Township. This fire will be burning for an extended period of time and you may experience ash and smoke from the fire on and around your property. This is to be expected. The scene is being turned over to the property owners who will be monitoring the fire with their own staff. If you require ... (Full Story & Photos)



Arrival of Engine 23-2

Early Morning Vacant Structure Fire

Assistant Hoseman Anton Bilski, May 22

Just after clearing a previous fire alarm in New Garden Township, crews from Avondale were dispatched to assist the West Grove Fire Company on a reported house fire on Good Hope Road in London Britain Township. Newark, Hockessin, and Longwood were also dispatched.

Engine 23-2 arrived as the first-due engine, reporting a vacant structure fully involved on all floors and through the roof. Crews had ... (Full Story & Photos)


Avondale Takes Delivery of a Third Ambulance

Avondale Fire Company , April 24

As of December 31st, 2021 the Jennersville Regional Hospital has closed. This took a huge toll on Avondale Fire Company and surrounding mutual aid departments within the Southern Region. With the assistance of New Garden Township, the Avondale EMS Division took delivery of a 2021 Ford F550 4X4 chassis. This will make the third PL custom ambulance for Avondale. This unit was supported by New Garden ... (Full Story & Photos)



New Garden Township along with Career Captain Nuse President Swift and Career Lieutenant Decker

Your feedback is important to us! Feel free to sign the guestbook.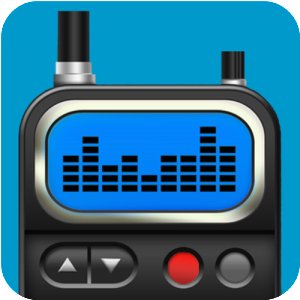 Live Chester County Scanner Feed