National Weather Service Alerts for Chester County, PA
Welcome to the Official Website for the
Avondale Fire Company
The Avondale Fire Company is a predominantly volunteer organization. We proudly provide fire and EMS services to the residents and businesses of Avondale Borough as well as New Garden, London Britain, Franklin, and West Marlborough Townships.

Our volunteers rely heavily on donations to supplement financial obligations for purchases of a variety of needs including firefighters' gear and equipment, training, new fire apparatus, and maintenance of the firehouse.

Please contribute and help us protect our community.
Donate to us by PayPal or credit/debit card by pressing the "Donate" button below.
Donate to @AvondaleFireCo in the Venmo app or scan the QR code below.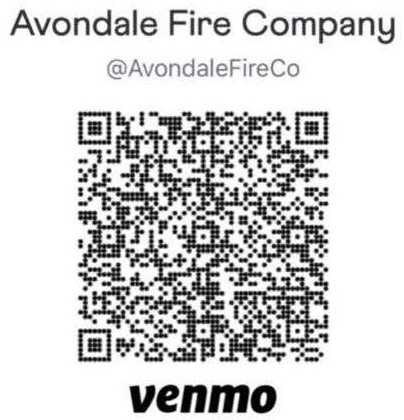 Chester County COVID-19 Information
Accident with Reported Entrapment

Lieutenant Brandon Cole, September 19

The Avondale Fire Company, along with Longwood Fire Company's MICU, were dispatched to the intersection of Chambers Road and West Baltimore Pike in New Garden Township for a reported accident with entrapment. Lieutenant 23 was in the area and first to arrive on the scene to find a three-car accident with one vehicle on its roof and no entrapment. Rescue 23 arrived and secured hazards from all three ... (Full Story & Photos)


Landfill Trailer Fire

Assistant Hoseman Ulises Aguilera, September 18

At 0344 hours on September 18th, the Avondale Fire Company was alerted, along with Po-Mar-Lin, Kennett, Cochranville, and Longwood Fire Companies to assist West Grove Fire Company on a reported barn fire in the area of Gap Newport Pike (Route 41) and Mosquito Lane in London Grove Township. West Grove units had just returned to their station in West Grove Borough from a working house fire in Oxford ... (Full Story & Photos)



Ladder 22's ladder pipe in-service.



The front of a Chevy Tahoe hanging off the bank.

Vehicle Into a Field

Fire Police T.J. Male, September 11

At 5:12am on Saturday, September 11th, the Avondale Fire Company along with Medic 94 was dispatched for a one-vehicle automobile accident in the 1500 block of Newark Road in West Marlborough Township. It was reported that the vehicle was into a corn field off the roadway and was possibly on fire.

Kennett Fire Company's Chief 24 happened to be in the area when the call was dispatched and was the first ... (Full Story & Photos)


National Night Out

Avondale Fire Company , August 02

The Southern Chester County Regional Police Department and Avondale Fire Company would like to invite you to come out for our annual National Night Out Event on Tuesday, August 3rd from 6:00 p.m. until 8:00 p.m.

National Night Out is an annual community-building campaign that promotes police-community partnerships and neighborhood camaraderie to make our neighborhoods safer, and more caring places ... (Full Story)





Crews work on extinguishing the haybales

Hay Bale Fire Assist to WGFC

Lieutenant Brandon Cole, July 28

The Avondale Fire Company was dispatched to assist the West Grove Fire Company on a reported hay bale fire at 0345 hours. Engine23-2 and Tanker 23 responded to assist. Once crews arrived onscene they assisted with manpower on handlines and spreading the piles apart. Engine 23-2 and Tanker 23 also shuttled multiple gallons of water to assist in extinguishing this fire.

Crews operated on this fire ... (Full Story & Photos)

Your feedback is important to us! Feel free to sign the guestbook.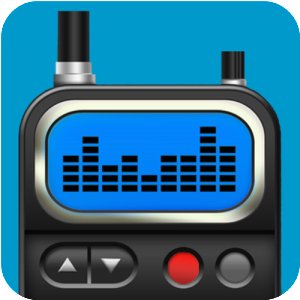 Live Chester County Scanner Feed