Web Counters
Website Visitors
Since
July 8, 2013

Visitors Today
Nov 23, 2020

Welcome to the Official Website for the
Avondale Fire Company
The Avondale Fire Company is a predominantly volunteer organization.
We rely on donations to supplement financial obligations for purchases of a variety of needs including firefighters' gear and equipment, firefighter training, new fire engines and apparatus, and maintenance of the fire station.

Please contribute and help us protect our community.
Donate to us by PayPal or credit card by pressing the "Donate" button below.

Chester County COVID-19 Information
Avondale Crews Train at Burn Building

Junior Firefighter Joey D'Ambrosio, November 08

Today, Avondale members attended a day long training at the West Chester Burn Building. Throughout the day, Avondale firefighters ran through a variety of evolutions that put firefighters in different situations and allowed them to try out new ways to fight fire. In addition to the tactical training of being interior to the burning building, crews also had the opportunity to try out running Incident ... (Full Story & Photos)



Chief 23's Incident Command Vehicle on scene to run command for the day



Engine 35's crew stretching one of the many hand-lines used.

Assist Modena on Scrap Yard Fire

Brandon Cole, Hoseman, October 18

While Avondale volunteers were having an in-house duty crew, the Modena Fire Company was alerted at 1317 hours for a large scrap fire in the 1000 block of 1st Avenue. At 1352 hours, Chief Dowlin of the Modena Fire Company requested an Engine from Avondale to relocate to his station while they operated at the fire scene. With a duty crew being in place, Rescue 23 responded at dispatch. While responding ... (Full Story & Photos)


First Due Oven Fire

Brandon Cole, Hoseman, October 02

At 1822 hours on Friday, October 2nd, Avondale Fire Company was dispatched to the 500 block of Cedar Woods Circle, New Garden Township, for an oven fire. Reports advised that the resident was attempting to extinguish the fire. Chief 23 arrived to the two-story middle of the row town home confirming that there was an active fire in the oven. Engine 23-1 arrived as the First Due Engine and secured ... (Full Story & Photos)



Crews had to open the wall behind the stove.



Haz-Mat 15-1

Members Train on New Haz-Mat Unit

Joey D'Ambrosio, Junior Firefighter, September 30

On September 30th, Avondale's volunteers spent time with crews from The Chester County's Haz-Mat Team and their new Haz-Mat response unit, Haz-Mat15-1. Crews were trained on the location and purpose of the various equipment that the Haz-Mat unit carries. Avondale crews also reviewed their de-con set-up and operation. The Haz-Mat unit is available upon request by First Responders as well as through ... (Full Story & Photos)


One Vehicle Accident with Entrapment

Brandon Cole, Hoseman, September 13

Just after 1800 hrs. on Sunday, September 13th, Avondale Fire Company was dispatched to the area of Church Road and Bevan Blvd. in New Garden Township for a one-car accident with reports of two patients trapped in the vehicle. Ambulance 23 arrived and confirmed the report of two patients trapped in the vehicle. The ambulance crew also reported that the vehicle struck a guardrail and the guardrail ... (Full Story & Photos)



The guardrail went through the backseat area of the vehicle

Your feedback is important to us! Feel free to sign the guestbook.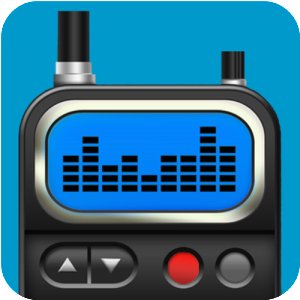 Live Chester County Scanner Feed
2020 Incidents
Fire
EMS
Jan
38
118
Feb
47
125
Mar
27
95
Apr
52
87
May
53
110
Jun
39
108
Jul
49
133
Aug
84
143
Sep
52
128
Oct
50
140
Nov
Dec
Total
491
1187
2019 Incidents
Fire
EMS
Jan
54
115
Feb
27
101
Mar
36
91
Apr
49
115
May
42
128
Jun
42
112
Jul
45
131
Aug
53
124
Sep
28
110
Oct
59
124
Nov
52
107
Dec
38
135
Total
525
1393
Past Incidents
Fire
EMS
2019
525
1393
2018
578
1460
2017
486
1411
2016
470
1277
2015
492
1183
2014
498
1338
2013
502
1304
2012
485
1381
2011
481
1331
2010
540
1329
2009
489
1301
2008
491
1302