Welcome to the Official Website for the
Avondale Fire Company
The Avondale Fire Company is a predominantly volunteer organization. We proudly provide fire and EMS services to the residents and businesses of Avondale Borough as well as New Garden, London Britain, Franklin, and West Marlborough Townships.

Our volunteers rely heavily on donations to supplement financial obligations for purchases of a variety of needs including firefighters' gear and equipment, training, new fire apparatus, and maintenance of the firehouse.

Please contribute and help us protect our community.
Donate to us by PayPal or credit/debit card by pressing the "Donate" button below.
Donate to @AvondaleFireCo in the Venmo app or scan the QR code below.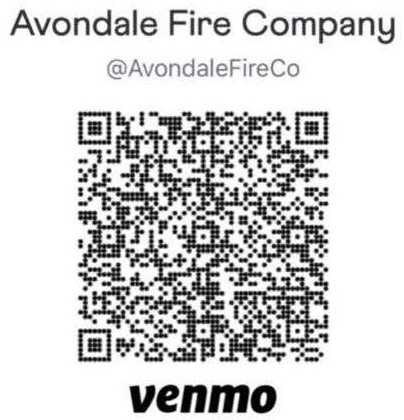 Chester County COVID-19 Information

Fire could be seen from miles away

Avondale Assisted on the 5 Alarm Building Fire in Oxford Borough

Avondale Fire Company , September 13

Around 23:30 hours on September 13, the Union Fire Company of Oxford and surrounding mutual aid companies were alerted for a reported building fire in the 20 Block of South Third Street in Oxford Borough. Oxford Borough Police as well as Union Fire Company both could see heavy flames coming from the roof of one of the many row buildings and went straight for the working fire dispatch.

Shortly after ... (Full Story & Photos)


Vehicle Versus Porch

Lieutenant Anton Bilski, September 07

At 18:30 hours, the Avondale Fire Company was dispatched to the 1530 block of Baltimore Pike in New Garden Township for an auto accident with reports of a vehicle versus a house porch.

Due to an in-house duty crew, Rescue 23 went responding just after dispatch with a crew of 5 personnel. Ambulance 23-1, Deputy and Chief 23 responded just after. Ambulance 23-1 and Rescue 23 both arrived to find a ... (Full Story & Photos)



Jeep SUV versus the front porch



Crews removed the door and roof.

Accident With One Subject Trapped

Captain Brandon Cole, August 31

The Avondale Fire Company and Longwood EMS were alerted to the intersection of Cypress Street and Cedar Springs Road for an auto accident. Chief 23 responded on dispatch while receiving additional information from the Chester County Fire Board. Multiple different callers were advising multiple patients with one subject trapped. With this information, Chief 23 added additional ALS and BLS units. Rescue ... (Full Story & Photos)


London Grove Shed Fire

Lieutenant Anton Bilski, August 27

At 15:20 hours, the Avondale Fire Company and surrounding mutual aid were dispatched to assist West Grove Fire Company on a reported shed fire in the village of Chatham in London Grove Township.

West Grove's Chief 22 (Felker) went responding after dispatch and was notified by the Chester County Fireboard that there were multiple calls received reporting a shed or garage on fire in the area of Gap ... (Full Story & Photos)



Engine 23-2 crews working on fire suppression on the B/C corner of the shed - Photo courtesy of Chester County Working Fires



Fire was contained to the engine compartment and was not spread to the building

Vehicle Fire with Exposure to Building

Lieutenant Anton Bilski, August 21

Shortly after 1800 hours, the Avondale Fire Company was dispatched to a reported vehicle on fire in a junkyard in the 100 block of Old Limestone Road in New Garden Township.

Chief 23 made the response on dispatch and was advised by the Chester County Fireboard (CCFB) that the caller advised flames were coming from the engine compartment with a nearby exposure to the mower shop. Engine 23-2 responded ... (Full Story & Photos)

Your feedback is important to us! Feel free to sign the guestbook.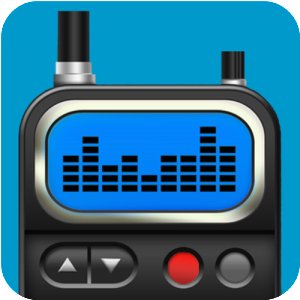 Live Chester County Scanner Feed