Welcome to the Official Website for the
Avondale Fire Company
The Avondale Fire Company is a predominantly volunteer organization. We proudly provide fire and EMS services to the residents and businesses of Avondale Borough as well as New Garden, London Britain, Franklin, and West Marlborough Townships.

Our volunteers rely heavily on donations to supplement financial obligations for purchases of a variety of needs including firefighters' gear and equipment, training, new fire apparatus, and maintenance of the firehouse.

Please contribute and help us protect our community.
Donate to us by PayPal or credit/debit card by pressing the "Donate" button below.
Donate to @AvondaleFireCo in the Venmo app or scan the QR code below.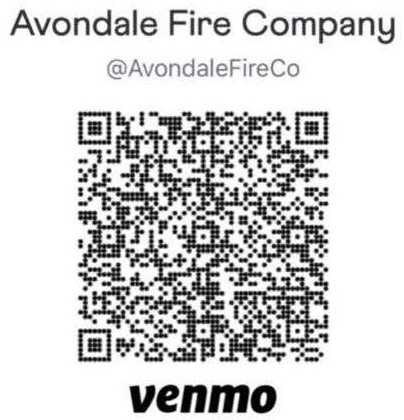 Chester County COVID-19 Information
5 Calls Keeps Avondale Busy

Lieutenant Anton Bilski, April 28

What started off as a calm Friday, ended with Avondale volunteers and staff responding to five emergencies throughout they day.

The day started off with crews making their way up to the Chester County Public Safety Training Campus in Coatesville to visit one of our members, Wes Owen, during his live burn for the Octorara Homeland Security program. While attending the event, and at the request of ... (Full Story & Photos)



Tree down from Indian Run Road. Caution tape put up to protect and alert motorists and pedestrians of an emergency scene

Evening Storms Bring Trees Down

Lieutenant Anton Bilski, April 22

On the evening of April 22nd and lingering into the early hours of April 23rd, a brief rain storm came through Chester County which brought high winds and periods of heavy rain. With these kinds of weather conditions, usually comes some type of weather related emergency, usually in the form of trees down across the roadway, which occurred on three separate occasions for Avondale Fire Company.

The ... (Full Story & Photos)


Ellicott Road Fire

Lieutenant Anton Bilski, April 17

On April 17th, at 1843 hours, Avondale Fire Company and surrounding mutual aid companies were dispatched to a reported residential fire in the 200 block of Ellicott Road in New Garden Township.

Due to an in-house duty crew, Engine 23-2 and Tanker 23 were on the street at dispatch. Chief and Deputy 23 both went en route and were notified by Chester County Fire Board that the next door neighbor called ... (Full Story & Photos)



Fire showing from the C/D corner


Fire Police Assist with Traffic Control at Multi-Alarm Fire

Fire Police T.J. Male, April 09

At 3:41am on Easter Sunday morning, Avondale Fire Company's Traffic, Traffic Control Trailer, and Fire Police were dispatched to assist with traffic control for a multi-alarm fire in the 100 block of Washington Avenue in Parkesburg Borough. Fire Police responded and deployed cones and barricades to direct traffic and close streets around the fire scene. Cones were also placed along a section of ... (Full Story & Photos)


Boot Drive and Reported Fire

Lieutenant Anton Bilski, April 08

Today, members of the Avondale Fire Company gathered in the center of Avondale Borough for an Easter boot drive. Volunteers were spread out on Route 41 with collection boots to receive donations of any amount from members of the public. Crews began around 0800 in the morning and ended just after 1100 hours.
Just as the boot drive began to pick up, Avondale Fire Company and surrounding mutual aid ... (Full Story & Photos)



View of the 23 command truck and Ladder 25 laddering the building

Your feedback is important to us! Feel free to sign the guestbook.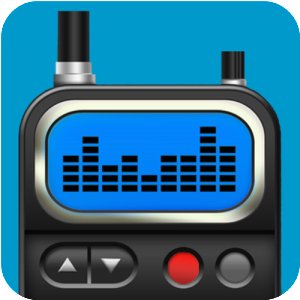 Live Chester County Scanner Feed