National Weather Service Alerts for Chester County, PA
Welcome to the Official Website for the
Avondale Fire Company
The Avondale Fire Company is a predominantly volunteer organization.
We rely on donations to supplement financial obligations for purchases of a variety of needs including firefighters' gear and equipment, firefighter training, new fire engines and apparatus, and maintenance of the fire station.

Please contribute and help us protect our community.
Donate to us by PayPal or credit card by pressing the "Donate" button below.

Chester County COVID-19 Information

Engine 24 took the FDE, stretching their hand-lines for suppression.

Apartment Fire and Relocate

Lieutenant Brandon Cole, January 14

At 1929 hours on Thursday, January 14th, the Avondale Fire Company was dispatched to assist Kennett Fire Company on an apartment fire in the 100 block of East Cedar Street in Kennett Square Borough. Fire was reported inside the apartment from an unknown source. Deputy 24 arrived with fire showing from the second floor of the structure. Engine 23-1 arrived as the third due engine (TDE), standing-by ... (Full Story & Photos)


Building Fire Response to Bowling Green

Lieutenant Brandon Cole, January 09

At 1748 hours, Avondale Fire Company was dispatched for a reported building fire at the Bowling Green Inn. Also dispatched for the incident were Kennett, Po-Mar-Lin, West Grove, Hockessin, and Cochranville Fire Companies. It was reported to inbound crews that a cigarette had caused an exterior wall to ignite. Deputy 23 arrived at 1751 hours and reported that the fire was out, however there was ... (Full Story & Photos)

2021 Executive Officers and Operations Officers

Avondale Fire Company, January 07

The membership of the Avondale Fire Company is happy to announce the Executive Officers and Operations Officers for 2021.

Executive Officers:

President: Thomas Quinn
Vice President: William Shore
Secretary: Christina Franks
Treasurer: Erin Reed
Assistant Treasurer: Zach Knox
Board of Directors: Brandon Michaels, Kenny Reed, Michael Keiter
Trustees: Michael Klosowski, Richard Franks, T.J. ... (Full Story & Photos)

2020 Was Our 2nd Busiest Year Ever!

Avondale Fire Company, January 03

The volunteers and staff of Avondale Fire Company pride ourselves in delivering exemplary emergency services. 2020 was our second busiest year ever with responses to 571 fire and rescue calls and 1,446 EMS calls. Thank you to our communities for your support and we look forward to continuing to serve you in 2021!... (Full Story & Photos)

Haybale Fire in New Garden Township

T.J. Male, Fire Police, December 27

At 1911 hours on Saturday, December 26th, volunteers from Avondale Fire Company were dispatched for a reported haybale fire in the 200 block of Ellicott Road in New Garden Township. Crews arrived to find a large pile of stacked haybales burning out of control. Avondale's Chief 23 had Command at the scene. Due to the lack of a water supply near the scene, a tanker shuttle was established at Avondale ... (Full Story & Photos)

Your feedback is important to us! Feel free to sign the guestbook.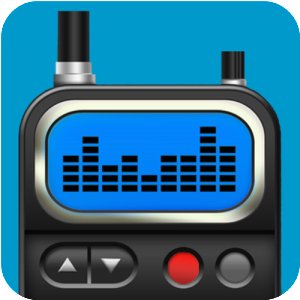 Live Chester County Scanner Feed